LUXURY for a Single Man
Type Renovation
Client private
Location Lake Geneva, Switzerland
Photos by AUTHOS
Architecture Studio AUTHOS has given a new life to a  70' decadent apartment located on lake Geneva in Switzerland. 
AUTHOS removed all the division wall and unnecessary doors to create smooth transitions between spaces.
Inspired by the 70' and 80' iconography, AUTHOS used a colourful palette to design the apartment. A special attention was given to the materiality by juxtaposing marble and MDF.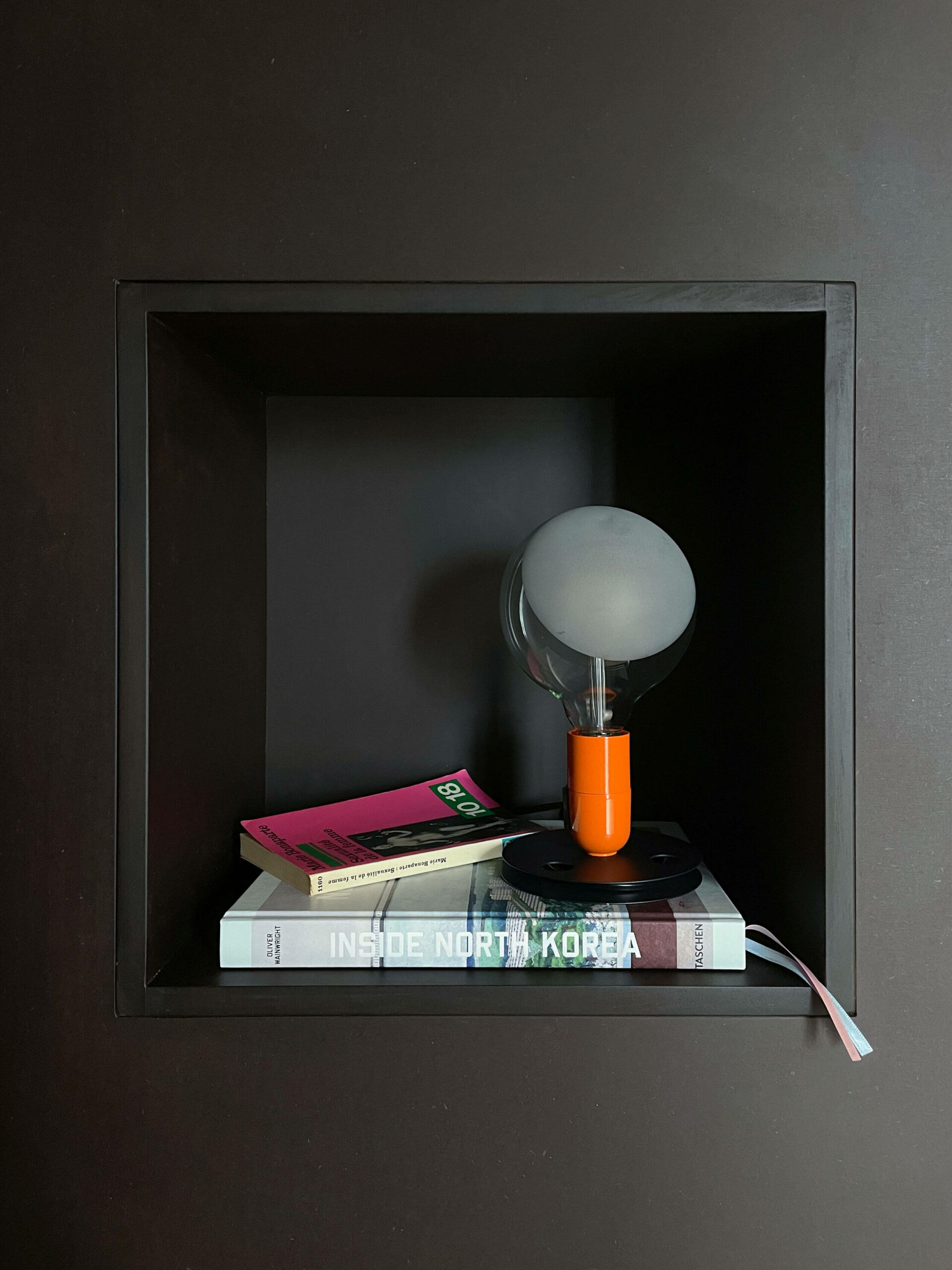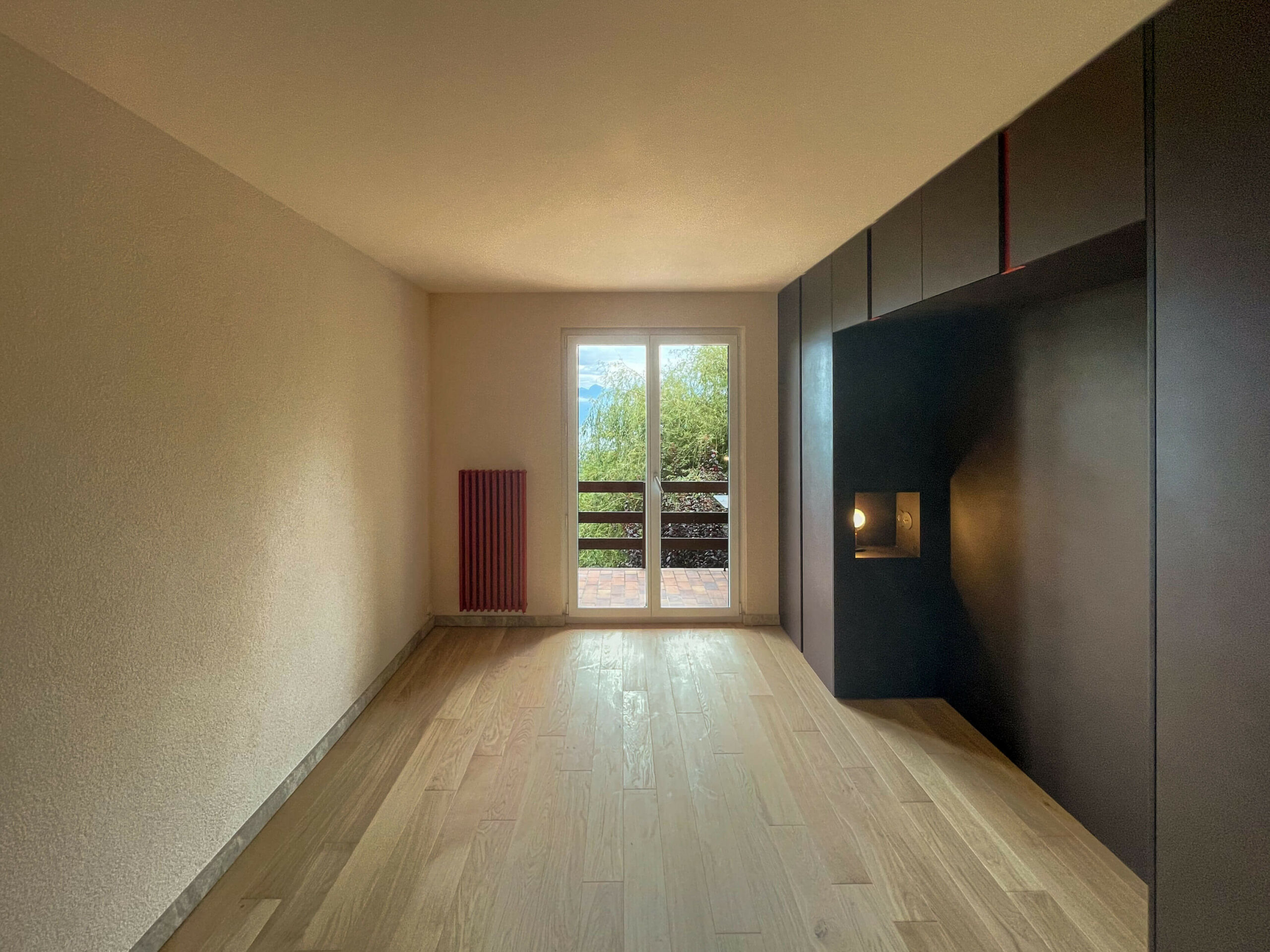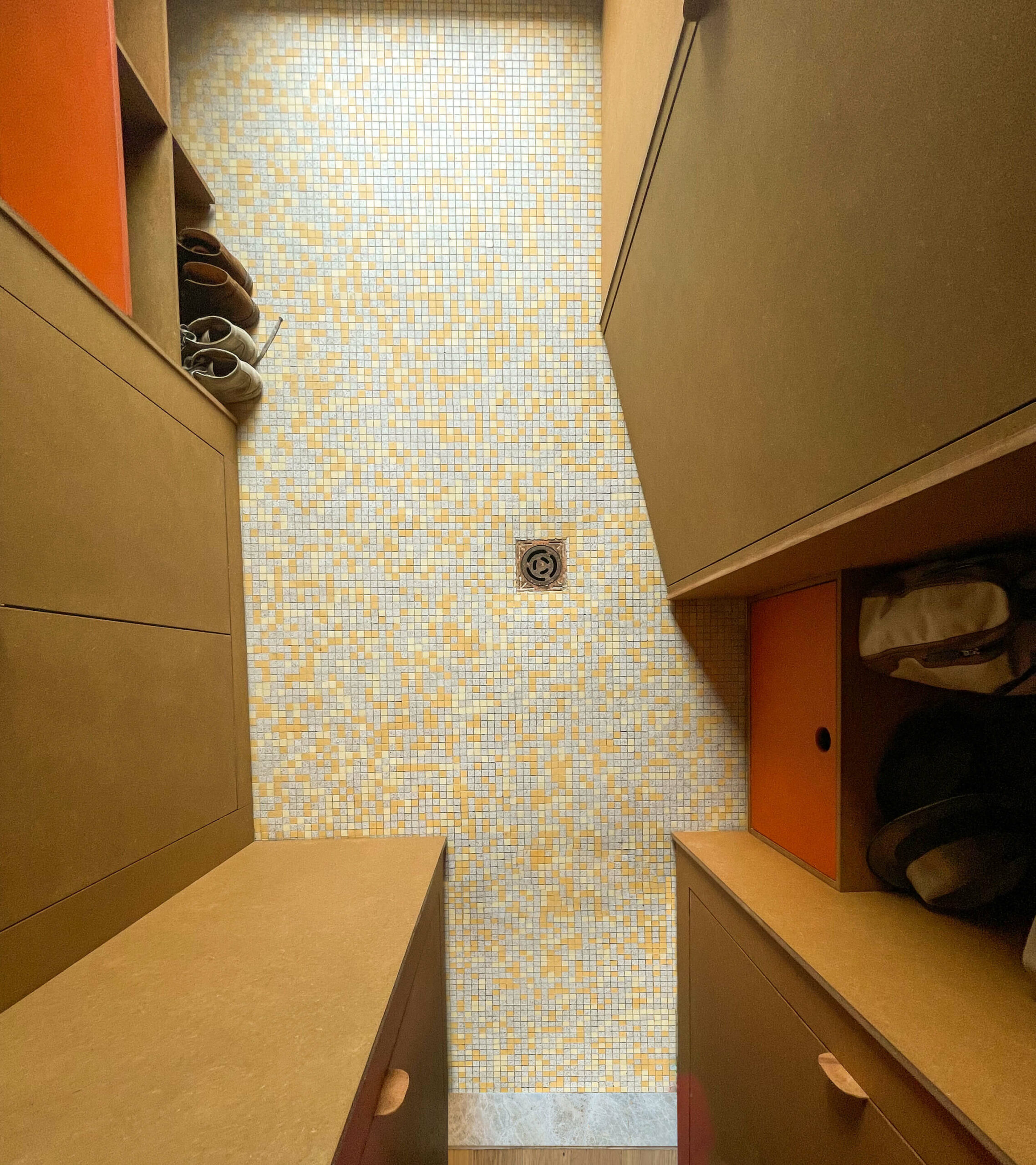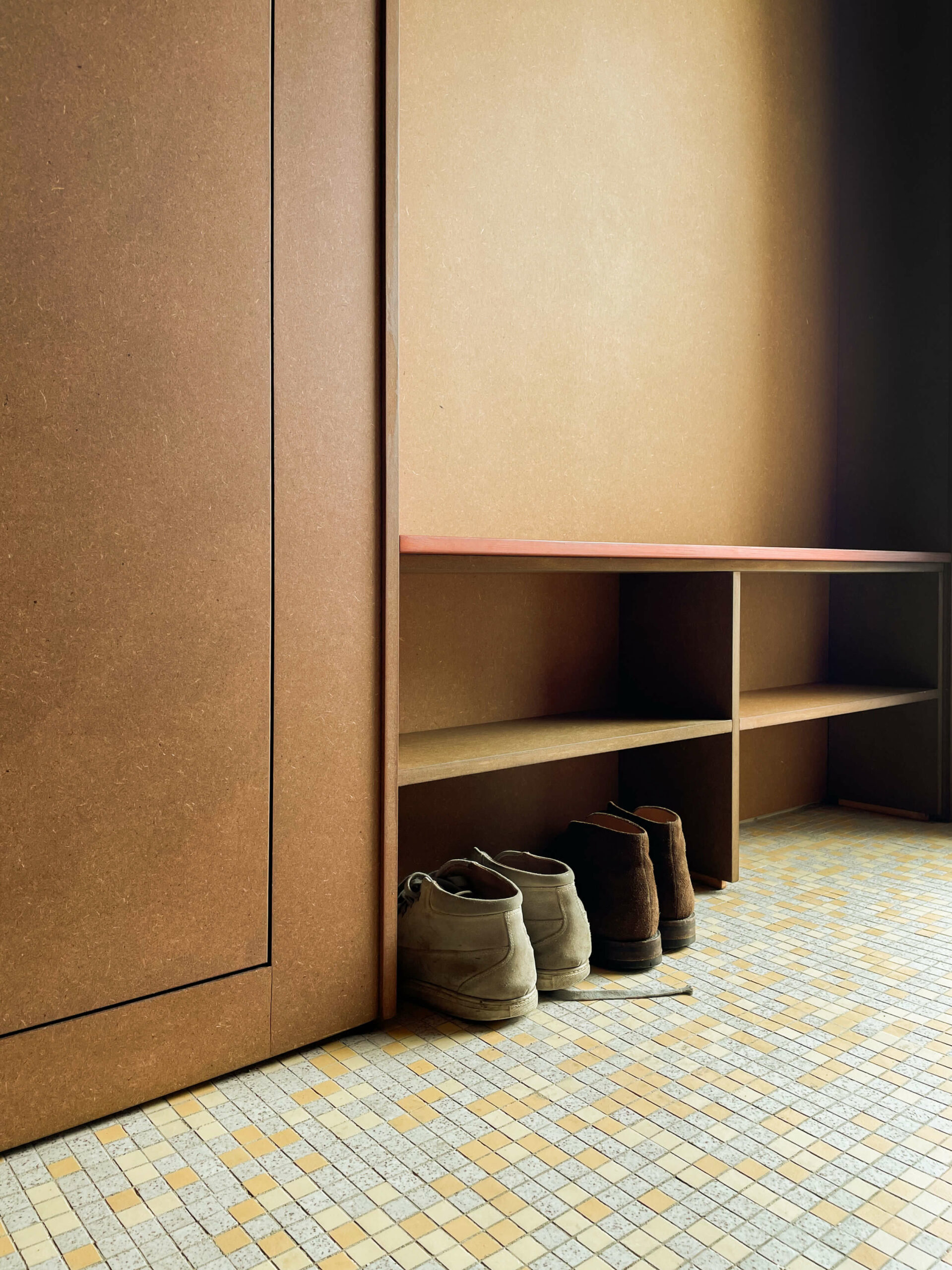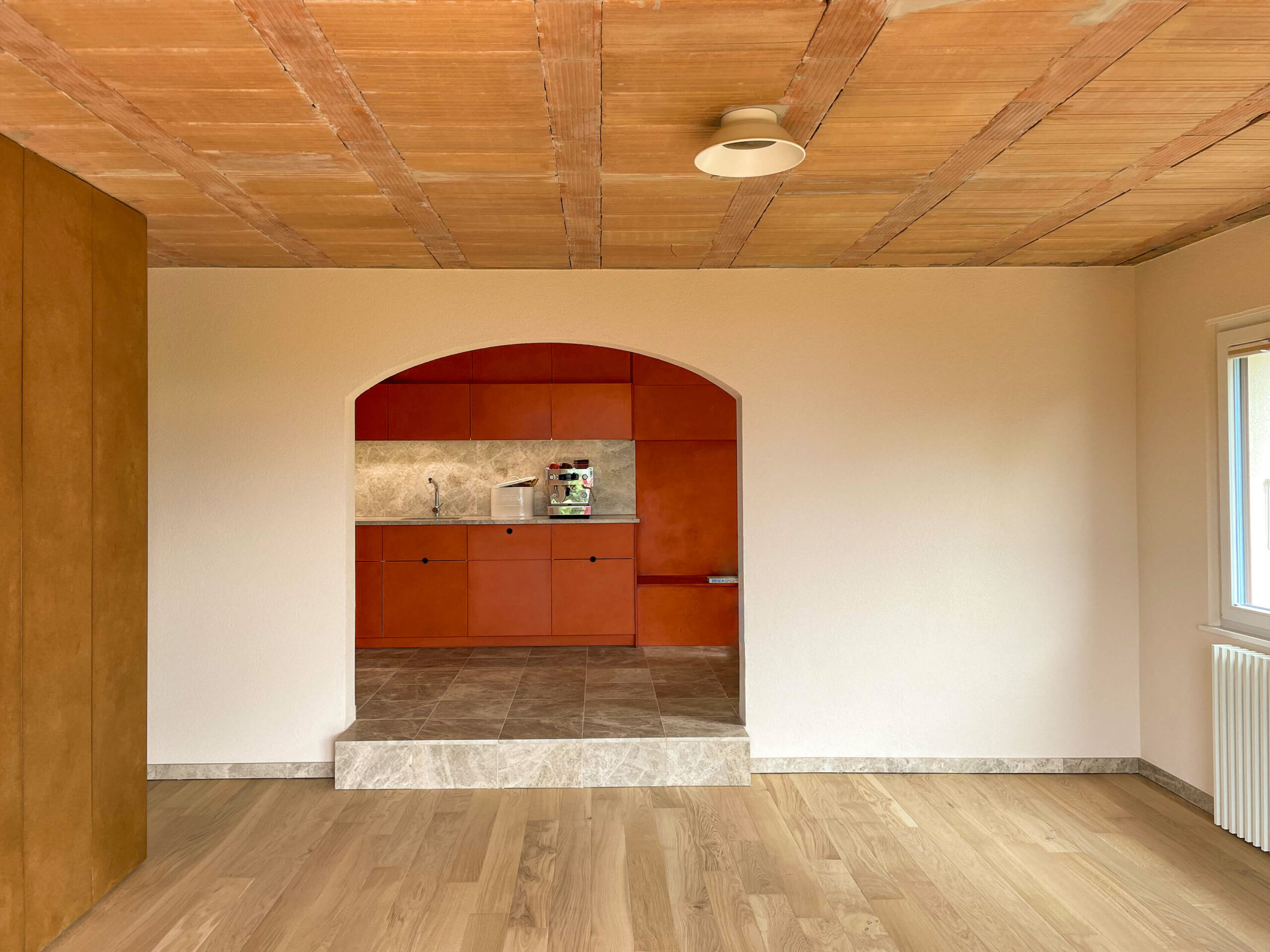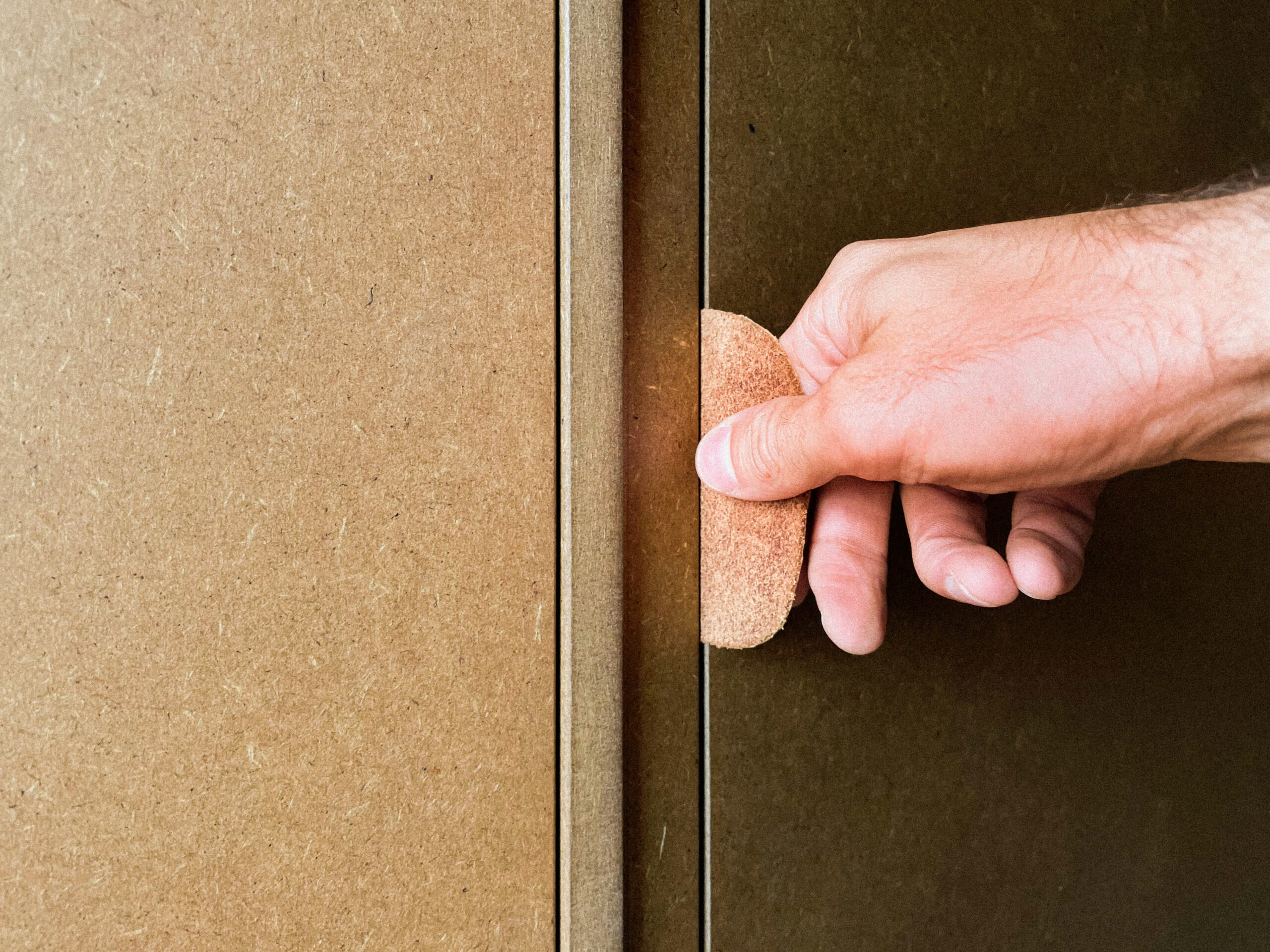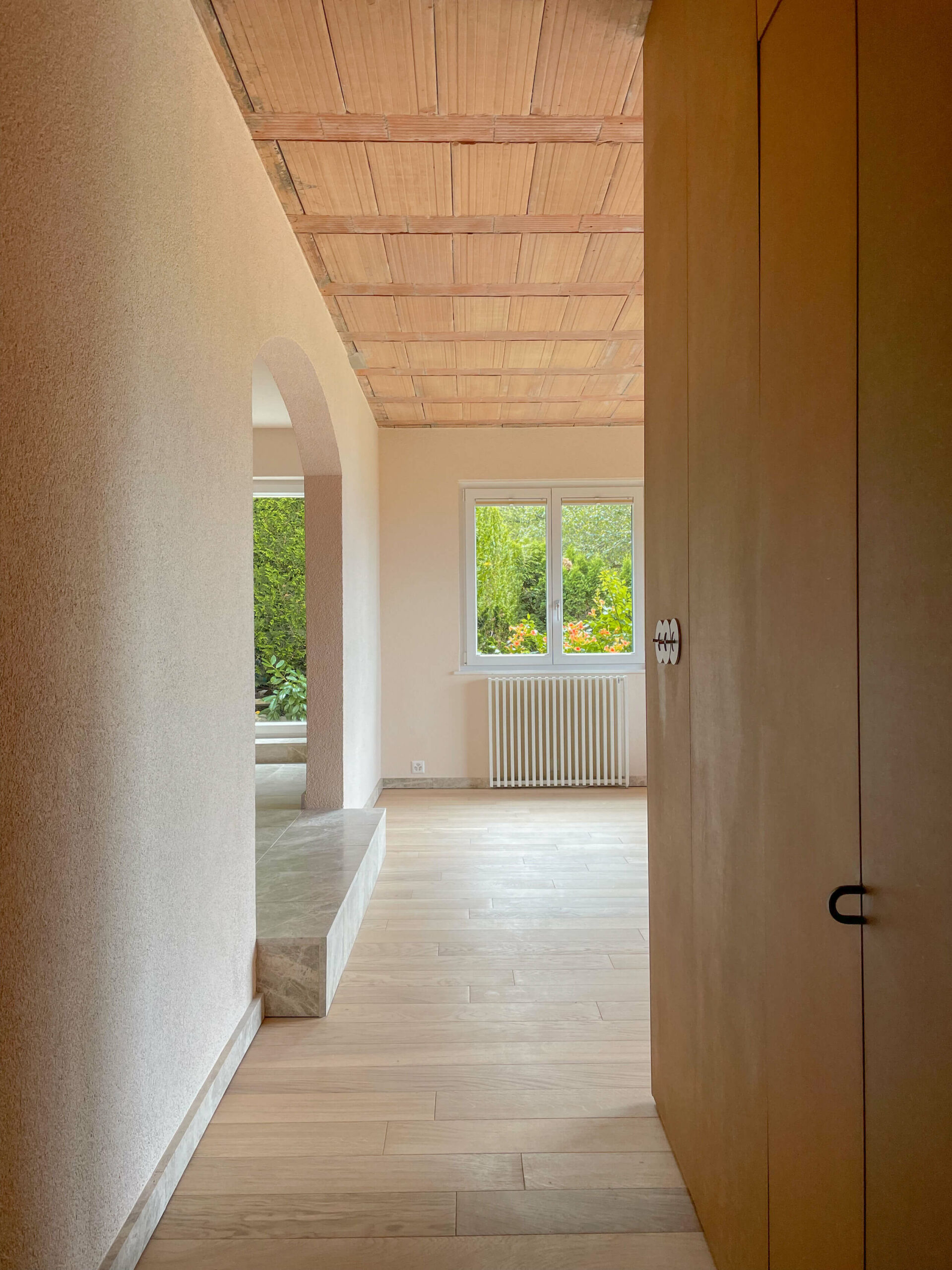 An Unconventional Enfilade
The apartment is conceived to be and unconventional enfilade: the main entrance opens on a corridor which leading to either living room.
The MDF panels rhythm the corridor.  Some panels move thanks to the mechanism of invisible hinges. An effortless push can reveal a wine cellar, a wardrobe, the bathroom, the master bedroom and even a silent passage to an other house. 
The living room is bright. As the corridor's MDF panels they become a library and hide the owner collection of whiskies and gins.
The floor of the apartment is covered with French oak.  Its counterpart, the roof expresses the history of the building: the rough briks discovered during the renovation are bare. 
The antagonism created  by these opposed materials underlines the process of a restauration and  emphasis the uniqueness of each constructed space. 
The hyphen between the oak parquet flooring and the wall is a solid Spanish marble plinth.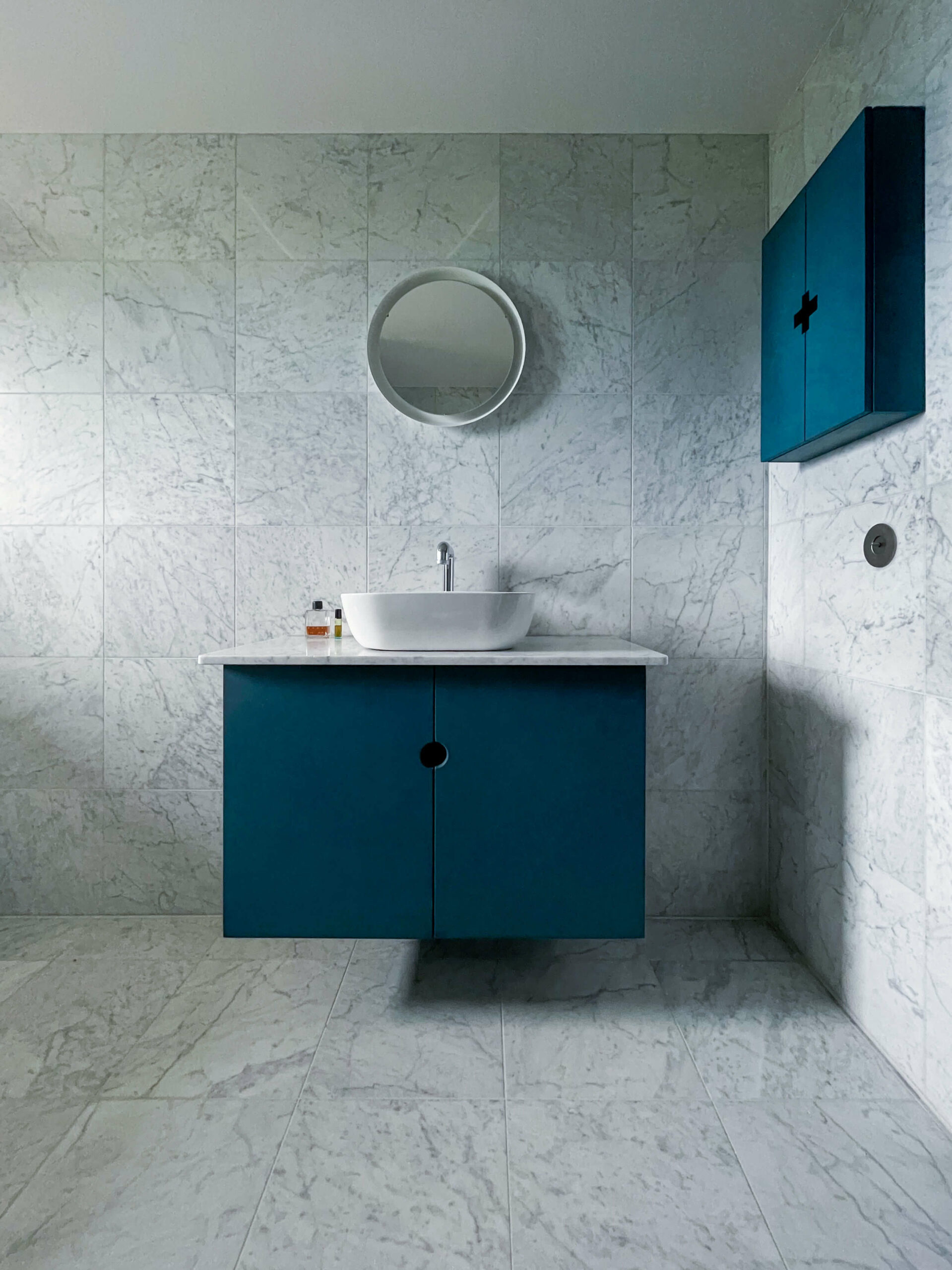 The kitchen borrows its identity to a flashy orange taken directly out of the seventies. The light beige marble used for the kitch area is mirrored on the floor. There are no closet handles: simple perforations to open the drawers. Each storage space is exploited. 
The darker tones of master bedroom are underlined by a profound red. Build-in alcoves embrace the bed creating a niche to rest. 
AUTHOS borrowed again an intense blue from the 70' to design the bathroom. By brining together Ocean Blue MDF and natural Carra marble, AUTHOS created a bright space dedicated to intimacy.
Designed to meet the complex requirements of a single man, his need are uncovered behind secret doors, natural selected material and an efficient distribution of the floor plan. Luxury resides in the dialogue between the noble materials and the the raw expression elements.