The Perchoir bar
Type Bar lounge – Hospitality
Client Fairflex SA
Location EPFL – UNIL, Lausanne , Switzerland
Surface
100m²
The Perchoir bar interior design is made for EPFL students situated at the Vortex in Lausanne. A
The design of the furniture is made to measure with tinted pine wood. The entire furniture line of this project is made out of simple warm natural wood.
The geometric design of the armchair inspires purity, serenity and comfort. Raw colored materials are at the core of the concept of Le Perchoir Bar. AUTHOS architects believe that simple design inspires moment of personal reflection as well as social interaction.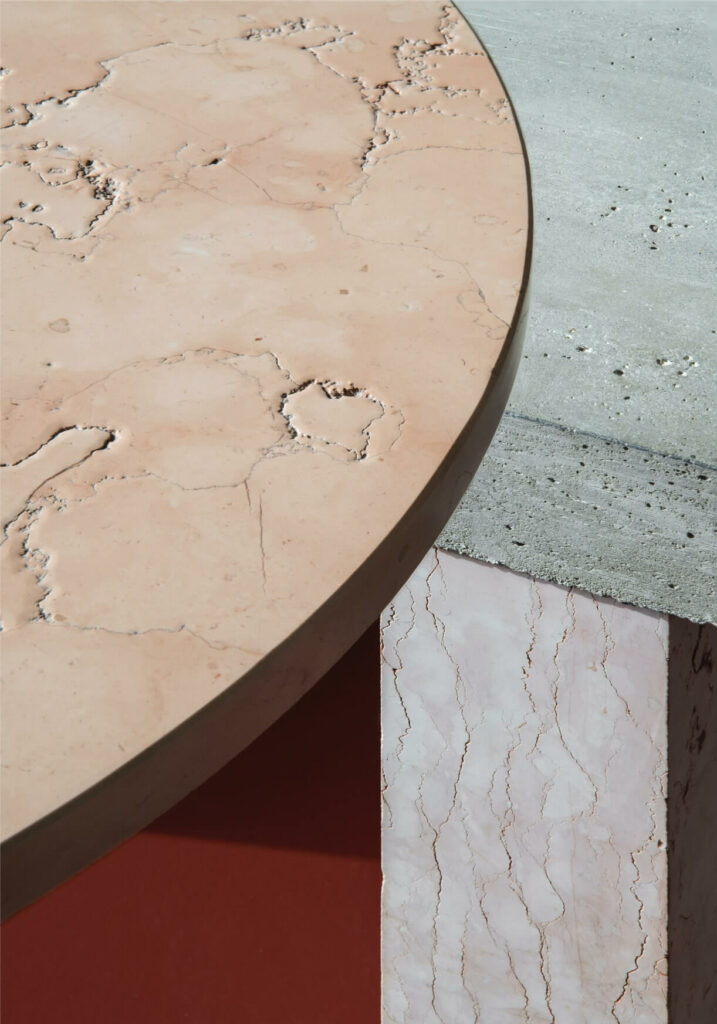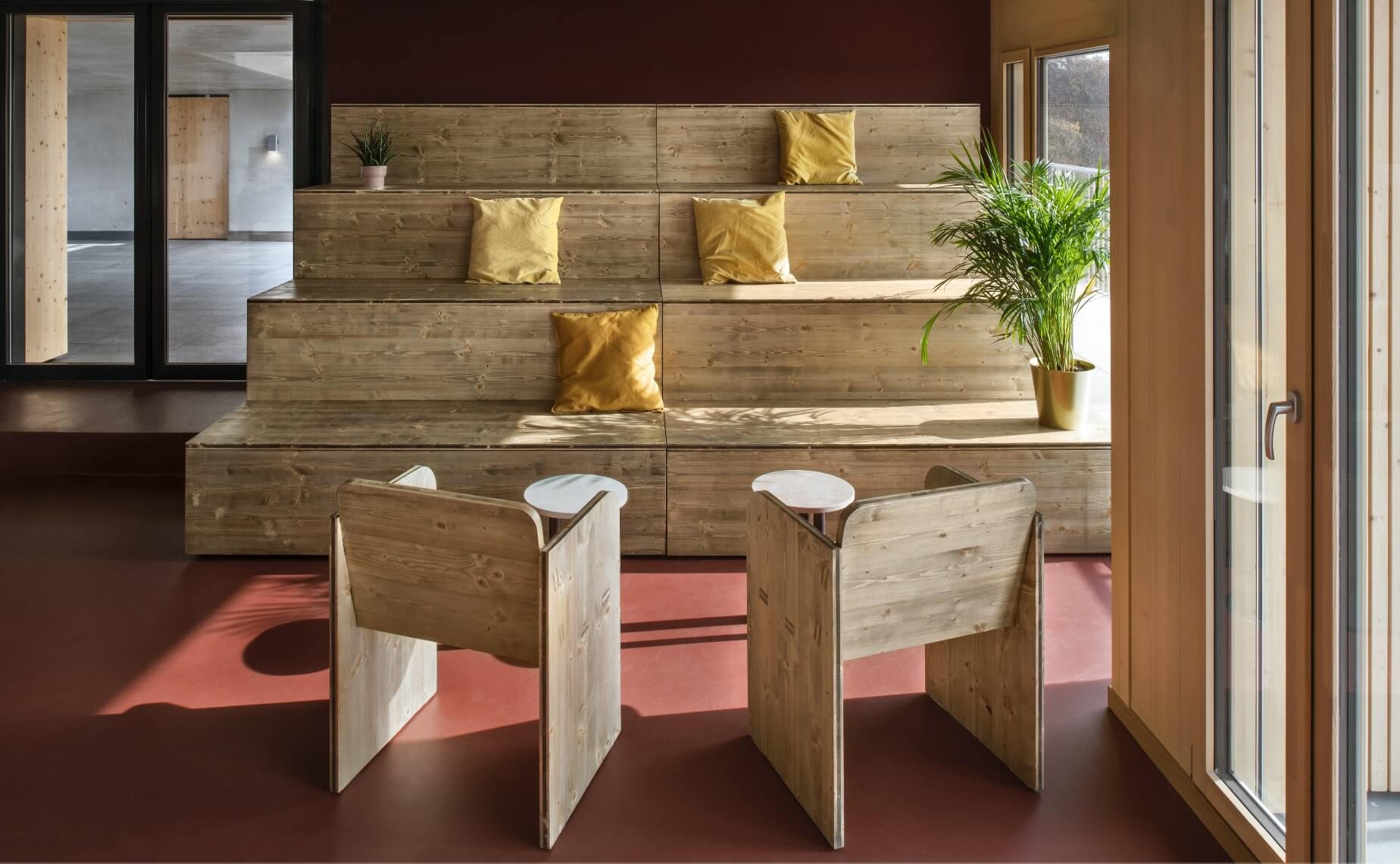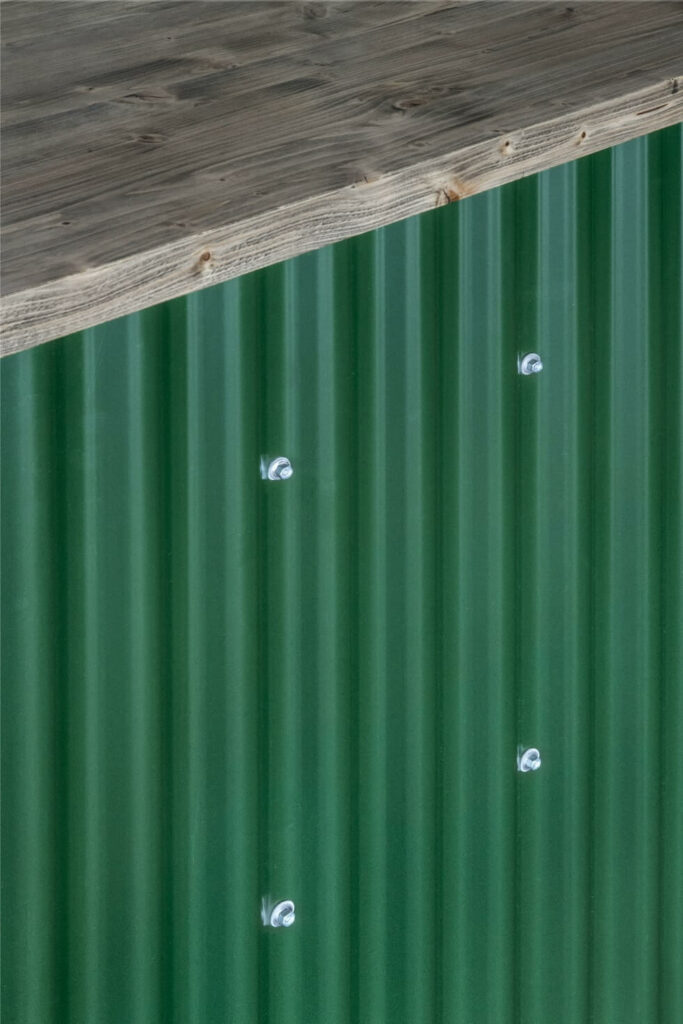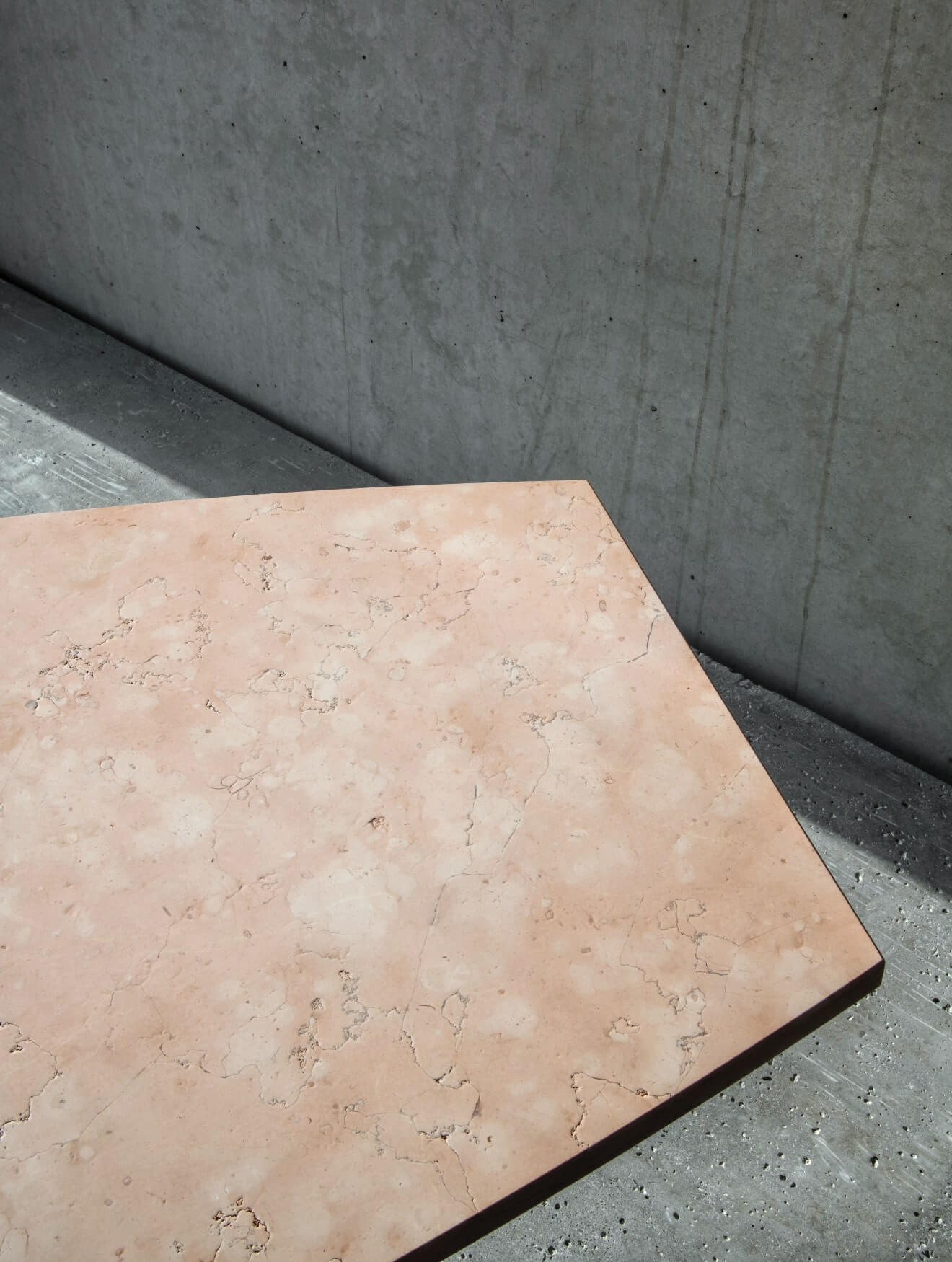 A few small marble coffee tables are made exclusively for the loft bar.
Placed on the opposite side of the chairs, bleachers are designed and handmade for students to enjoy the full view of the bar warm surroundings. The atmosphere of the bar can be modified thanks to the modulable bleachers, indeed build on wheels they can be easily moved around and placed to create different social interaction between guest and students of the loft. Students can enjoy the different sitting options by lying, juxtaposing or even seating on the bench.
Following the same architecture and materiality as the coffee tables, custom made design furniture by AUTHOS, the long benches are made by combining cement and perlino rosato marble. The details of vertical Perlino and horizontal cement lines create a structurally pure form. These monumental benches with refined design fit the rest of the bar architecture.
The counter of the bar is treated with a green corrugated iron, the wooden worktop reclaims the same tinted wood as the furniture. It fits the rest of the interior architecture